Regular price
€499,99 EUR
Regular price
Sale price
€499,99 EUR
Unit price
per
Sale
Sold out
Professional Ghost Productions and custom-made Ghost Productions

All Productions are made in a professional studio with high-end gear and software, and we also Mix and Master every production without any algorithmic software or program.

Especially for you with a huge passion for music.

Let's get your music to the next level.

We have done 100+ Ghost Productions, Mix & Masters in the last couple of years.
We have Years of Experience! We can make Custom Music. We stand for Quality, not Quantity. Complete Anonymity. Flexibility. Passion for Music.
Quality is Key. The Way To Success!

We can help you with all the aspects of the music you wanna or already making. We can finish your project, only Mix or Master. But we can also start with a custom ghost production. We are working with a big team of different producers. So we can provide you with any style you like.

Pricing:

Starting from 499,99 euro's

How to contact us for Ghost Production?

- Send us an e-mail via contact@trackstothemax.com or the contact form on the website
- We will try to react to your e-mail within 48 hours.
- Please provide us in your e-mail with as much information as you can such as:
- Genre, BPM, Key
- Please add a minimum of 3 reference tracks
- The producer will start with your custom ghost production and will send you the first demo
- You will have two free revisions on the custom production, every further revision will cost extra.
What's next?

- After the production is finished and you paid for the track you receive:
- A mixed and a mastered file (-6dbwav, 16 bit, 44.1 kHz stems) (including extended mix)
- A minimum of 10 stems
- On request and for a higher price of the end product we can send you the full DAW Project as a .zip file (FL Studio) (depends on which producer will work on this)

What do you get?

You will get the mixed WAV file + the mastered WAV file ready for all DSPs.


We can also deliver the instrumental mastered or mastered stems for extra costs.

On request and for a higher price of the end product we will send you the full DAW Project as a .zip file
Further Information:
All production services need to be paid before delivering the final files. Upfront advance may be requested by TTTM
Production services will be delivered in the agreed term
Our production services are competitive for all the DSPs.
Interested or Questions?
Contact us via mail or the form on our contact page. We will try to reply within 48 hours to your e-mail to set up your personal campaign. For prices and more information please connect us via e-mail as well.
Our e-mail: contact@trackstothemax.com
View full details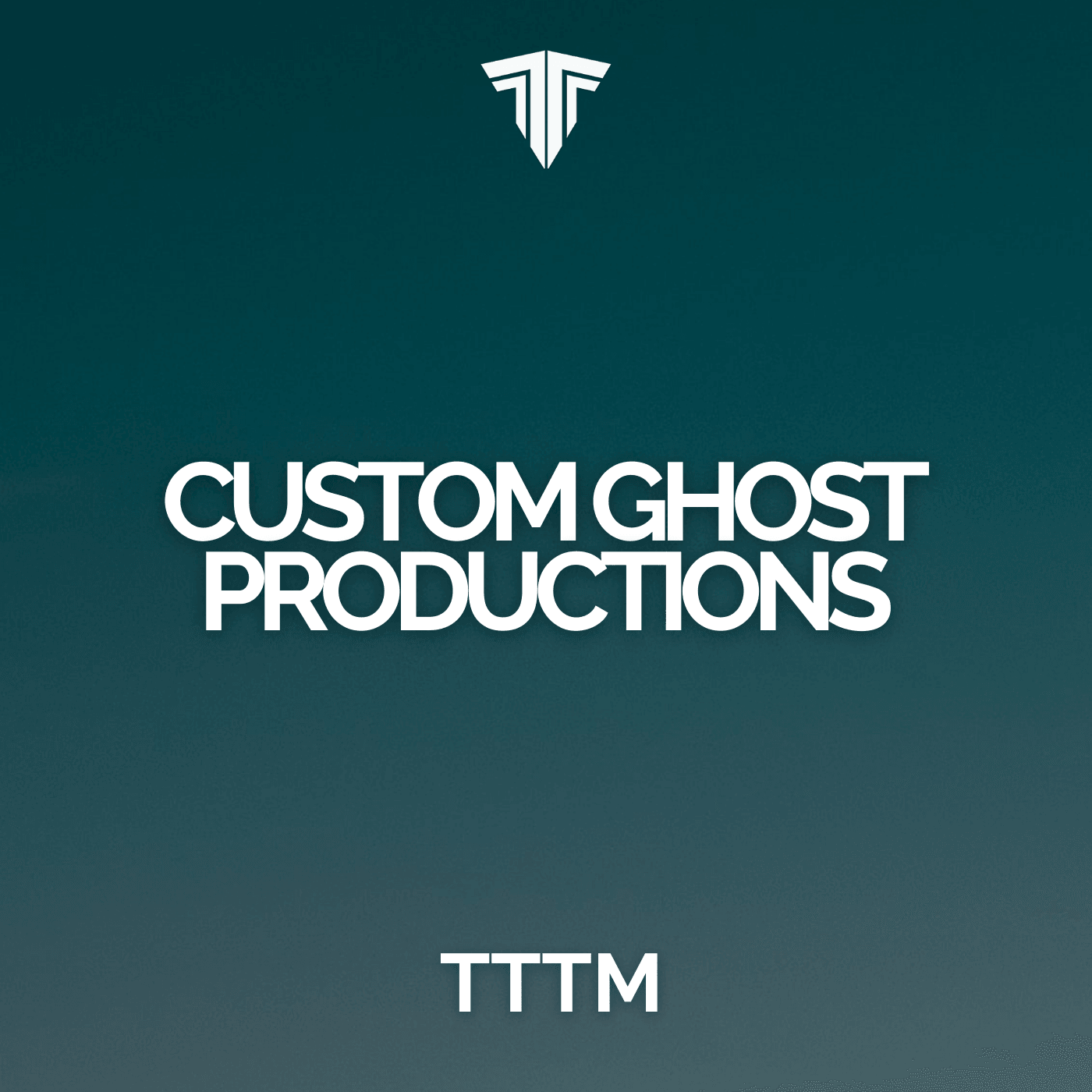 It's all about the quality of the samples, presets and sounds you use.
With years of experience in the music industry we gathered a huge knowledge about Samples, Presets and Sound Design.We believe music production shouldn't be stressful or difficult. And because of that we provide you with high quality Samples & Presets to support your music production.
Tips

On our Tracks to the Max Instagram page you can find helpful tricks for your music productions, template announcements & new sale announcements to bring your music production and career to the Max!

Custom-Made

Our Samples & Presets are made in a fully equipped studio with only highend gear to ensure that we have the highest standard and you can directly work with the Samples & Presets you get from us

100% Secure Transactions

We make sure all transactions are 100% safe. All credit card transactions are handled by the industry leader in online payments

Experienced Team

With over 5 Years of Experience in the music industry, we know exactly how to promote your music in the right way! We've worked with major labels & artists to grow their music. We work with established team of marketing experts.
Music Marketing
Sounds To The Max is part of Tracks To The Max is the No.1 Digital Music Marketing Agency for aspiring Artists, DJs, Producers & Labels. www.trackstothemax.com